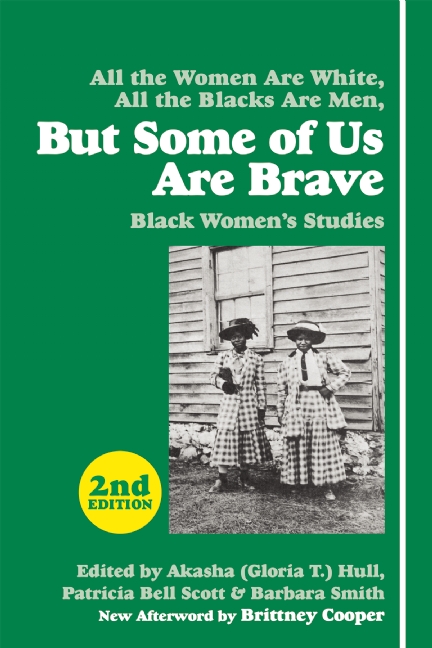 But Some of Us Are Brave
Edited by Akasha (Gloria T.) Hull, Patricia Bell Scott, and Barbara Smith
This beloved, groundbreaking collection developed black women's studies in the US.
sold out
Afterword by Brittney Cooper
Originally published in 1982, All the Women Are White, All the Blacks Are Men, But Some of Us Are Brave: Black Women's Studies is the first comprehensive collection of black feminist scholarship. Featuring essays by Alice Walker, the Combahee River Collective, and Barbara Smith, and original resources, this book is vital to today's conversation on race and gender in America.
"A clear statement about Black women. Congratulations to the editors for compiling such a fine interdisciplinary volume." —Geraldine K. Brookings, PhD, Jackson State University
"Exciting! Affirmations and the beginning of a new era, where the 'women' in women's studies will no longer mean 'white.'" —Audre Lorde, author of Sister Outsider
"This is 'necessary bread' for women of all colors. The essays contain not only fact and durable resources, but some of the best writing I've seen around." —Adrienne Rich, author of Diving Into the Wreck