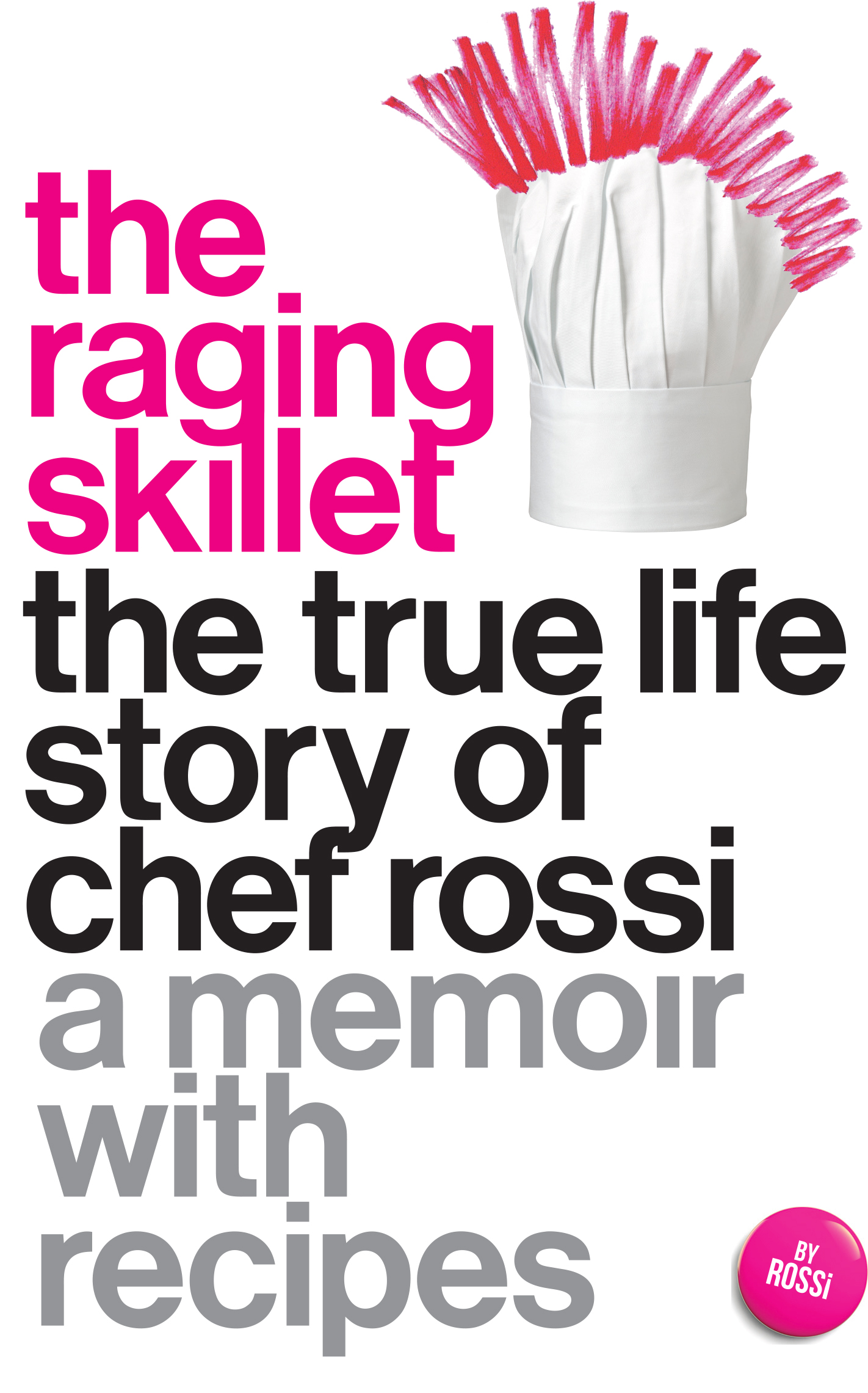 The Raging Skillet
Rossi
The True Life Story of Chef Rossi
When their high-school-aged, punk, runaway daughter is found hosting a Jersey Shore hotel party, Rossi's parents feel they have no other choice: they ship her off to live with a Chasidic rabbi in Crown Heights, Brooklyn. Within the confines of this restrictive culture, Rossi's big city dreams take root. Once she makes her way to Manhattan, Rossi's passion for cooking, which first began as a revolt against the microwave, becomes her life mission.

The Raging Skillet is one woman's story of cooking her way through some of the most unlikely kitchens in New York City—at a "beach" in Tribeca, an East Village supper club, and a makeshift grill at ground zero in the days immediately following 9/11. Forever writing her own rules, Rossi ends up becoming the owner of one of the most sought-after catering companies in the city. This heartfelt, gritty, and hilarious memoir shows us how the creativity of the kitchen allows us to give a nod to where we come from, while simultaneously expressing everything that we are. Includes unpretentious recipes for real people everywhere.
"Well-rounded, redolent of salty sweat, sweet love, and the joy of food… A humorous and witty chronicle of a woman's pulling-herself-up-by-her-bootstraps rise through the culinary ranks." —Kirkus

"A moving, witty memoir." —Nigella Lawson, author of How to Eat

"I laughed out loud reading The Raging Skillet. An awesome, thoughtful book full of characters I feel like I've always known." —Jacqueline Woodson, author of Brown Girl Dreaming

"No chef memoir has ever made me both laugh and cry, but this one did. I fell in love with Chef Rossi, her Orthodox Jewish Jersey family, and her unpretentious, creative way with food. Badass, heartfelt, hilarious." —Kate Christensen, author of Blue Plate Special

"A fun ride through the wild life of Chef Rossi. Her memoir is sweet, salty, and, ultimately, delicious." —Debbie Stoller, editor in chief of Bust

"Rossi's the kind of woman whose heart, humor, and badassery make me a little weak in the knees, and that's before we get to her soulful, unpretentious, joyful take on food. If Janis Joplin and Julia Child had had a baby who got raised by Orthodox Jews, that baby might have turned out a little like Rossi." —Hanne Blank, author of Big Big Love
Interested in reading this book with a group? Download group discussion questions here!