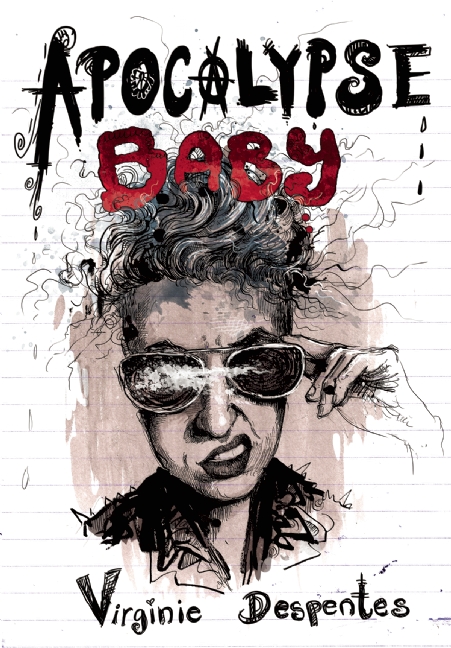 Apocalypse Baby
Virginie Despentes
The search for a missing girl provides a scathing commentary on contemporary life.
Translated by Sian Reynolds
Apocalypse Baby is a smart, fast-paced mystery about a missing adolescent girl traveling through Paris and Barcelona. She is tailed by two mismatched private investigators: the Hyena, part ruthless interrogator, part oversexed rock star, and Lucie, her plain and passive—almost to the point of invisible—sidekick. As their desperate search unfolds, they interrogate a suspicious cast of characters, and the dark heart of contemporary youth culture is exposed.
"Despentes explores deeply flawed but interesting characters; the limits of traditional female roles; the ravages of the European class system; the challenge of Internet control; and the destructive self-indulgence of a youth culture that lacks its own deeply held beliefs and is, as such, easily manipulated by the darkest authority." —Kirkus
"Rich in detail, emotionally precise, and caustically funny." —Bookforum

"Apocalypse Baby kept me up several nights in a row—in part because it's a terrific page-turner, and in part because I was anxious to see how Despentes would sustain her narrative ride, which is replete with wily shifts in point of view, swift and trenchant characterizations, and a buoyant, even comedic energy laced with mordant cultural and psychological insights throughout. In the end, Apocalypse Baby is more than a compelling punk, queerish spin on the noir genre. It is a choral performance that tumbles its readers into the heart of violent spectacle, with all its attendant griefs, unease, and unclarity." —Maggie Nelson, author of The Argonauts

"It has everything: the nervous, ironic, vivid style of Baise-Moi... her sharp gaze on society and its divisions, her empathy for the poor wretches who compose it . . . an indefinable thriller, combing pulp and social chronicle." —L'Express

"Virginie Despentes's social criticism is blistering, but her prose is laid-back. Apocalypse Baby is an addictive feminist thriller that reads like shameless gossip from your smartest friend." —Johanna Fateman, writer and musician

"A model for the revolutionary figure . . . Grander than life." —Music & Literature

"Apocalypse Baby does not drift. It propels forward, hardly taking a breath." —Three Percent blog

"This is a book written to make the reader think, to challenge assumptions and provide no easy answer or understanding." —Lambda Literary Review