2018 at FP: Photo Edition!
Relive the magic of feminist publishing with a few of our fave photos of the year… and help support another year of literary activism with a donation today!
The 2018 Feminist Power Award honorees, presenters, and Gala Committee! Photo credit: Alexa Hoyer.
FP authors Bridgett Davis, Chaya Babu, and YZ Chin perform at the LIC Reading Series.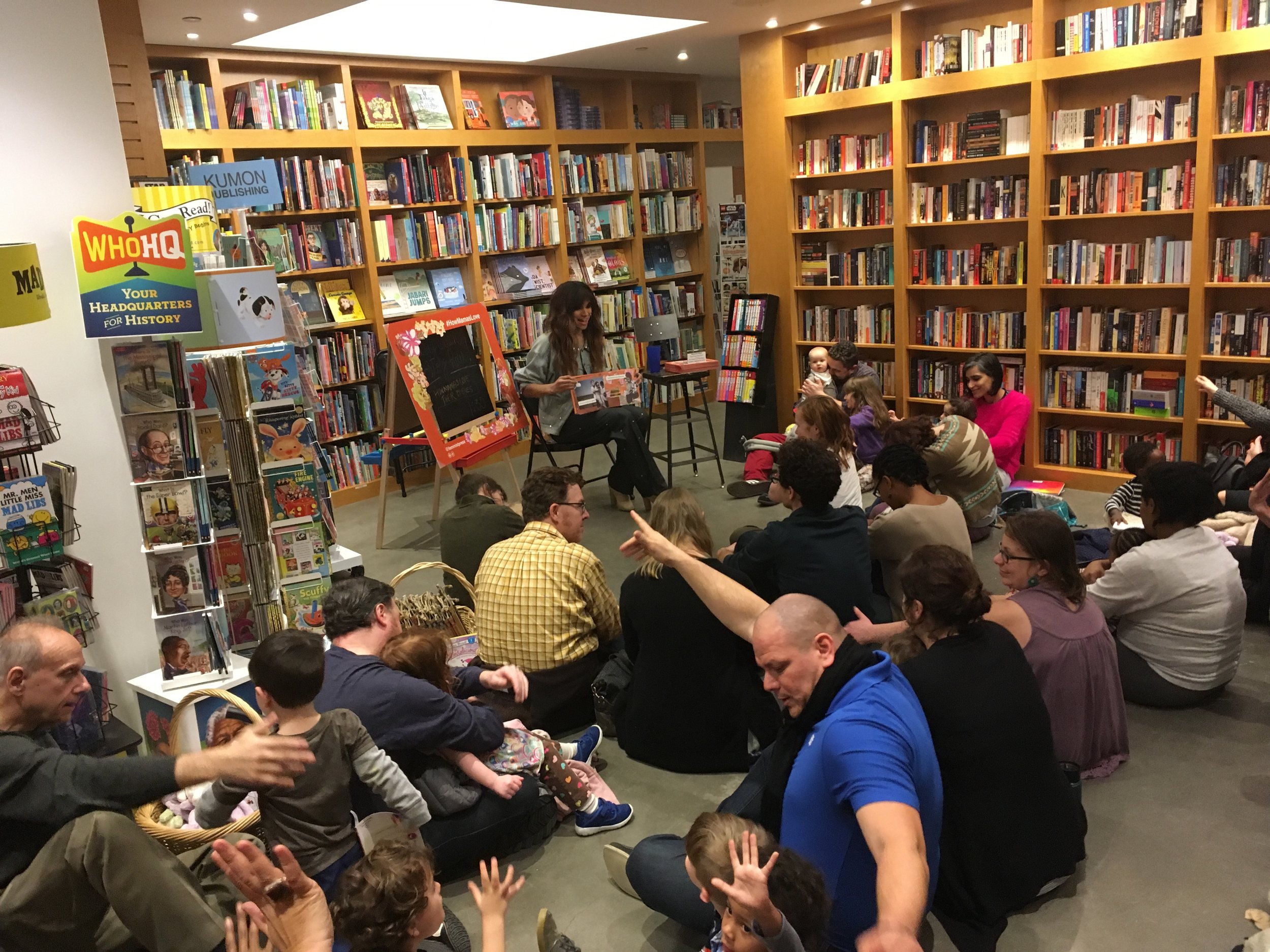 Ona Louise presents How Mamas Love Their Babies at Drag Queen Story Hour.
Jamia Wilson and How Mamas Love Their Babies illustrator Elise Peterson at Greenlight Bookstore.
Sarah Schulman reads from Maggie Terry at Bluestockings.
Feminist STEAM experts share their stories with NYC students grades 8-12 at our STEAMinism/Big Red STEM Day panel. Photo credit Studio Brooke.
The Resistance Revival Chorus performs at Jazz for Gender Justice. Photo credit Sarah Marie Mayo.
The Feminist Press staff and interns celebrate another year of feminist publishing!
Our fall interns pose at the Feminist Power Awards.