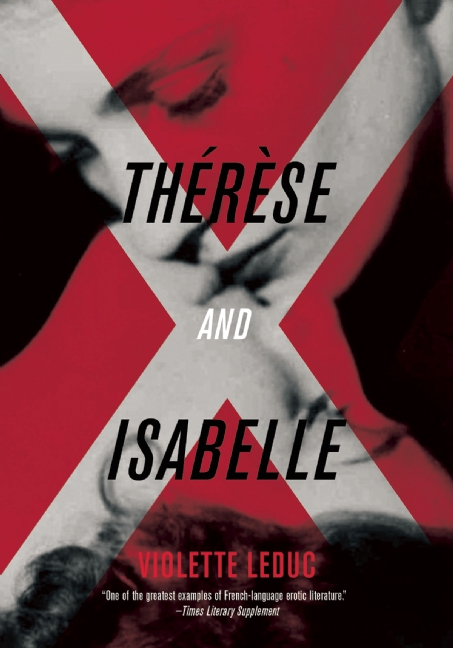 Thérèse and Isabelle
Violette Leduc
This hidden classic, censored for half a century, follows the obsessive pleasures and repressed secrets of two schoolgirls in love.
 
sale
Translated by Sophie Lewis
Afterword by Michael Lucey
Censored for half a century for its vivid depiction of female sexuality, this novella follows two young women in the obsessive and at times frightening throes of a first love affair. Thérèse and Isabelle must navigate their schoolgirl relationship in secret, sneaking away from repressive boundaries to explore the limits of friendship and sexual pleasure.
"This is all the raw urgency of female adolescent sexuality: its energy and intensity, the push-pull of excitement, its dangers and glories, building to a coming explosion." —Kate Millett, author of Mother Millett
"Read it in one sitting... Literally breathless. This first-person torch song for 'the pink brute' reminds us why French schoolgirls are the emblem for naughty passions as literary classics." —Sarah Schulman, author of The Cosmopolitans
"School-aged, yet sage in their desires, Thérèse and Isabelle called forth an endless night--a dark and delicate space for them to explore the complexity of their love. I have waited a very long time to slip back into the unexpurgated, delicious darkness with these iconic lesbian lovers." —Amber Dawn, author of How Poetry Saved My Life